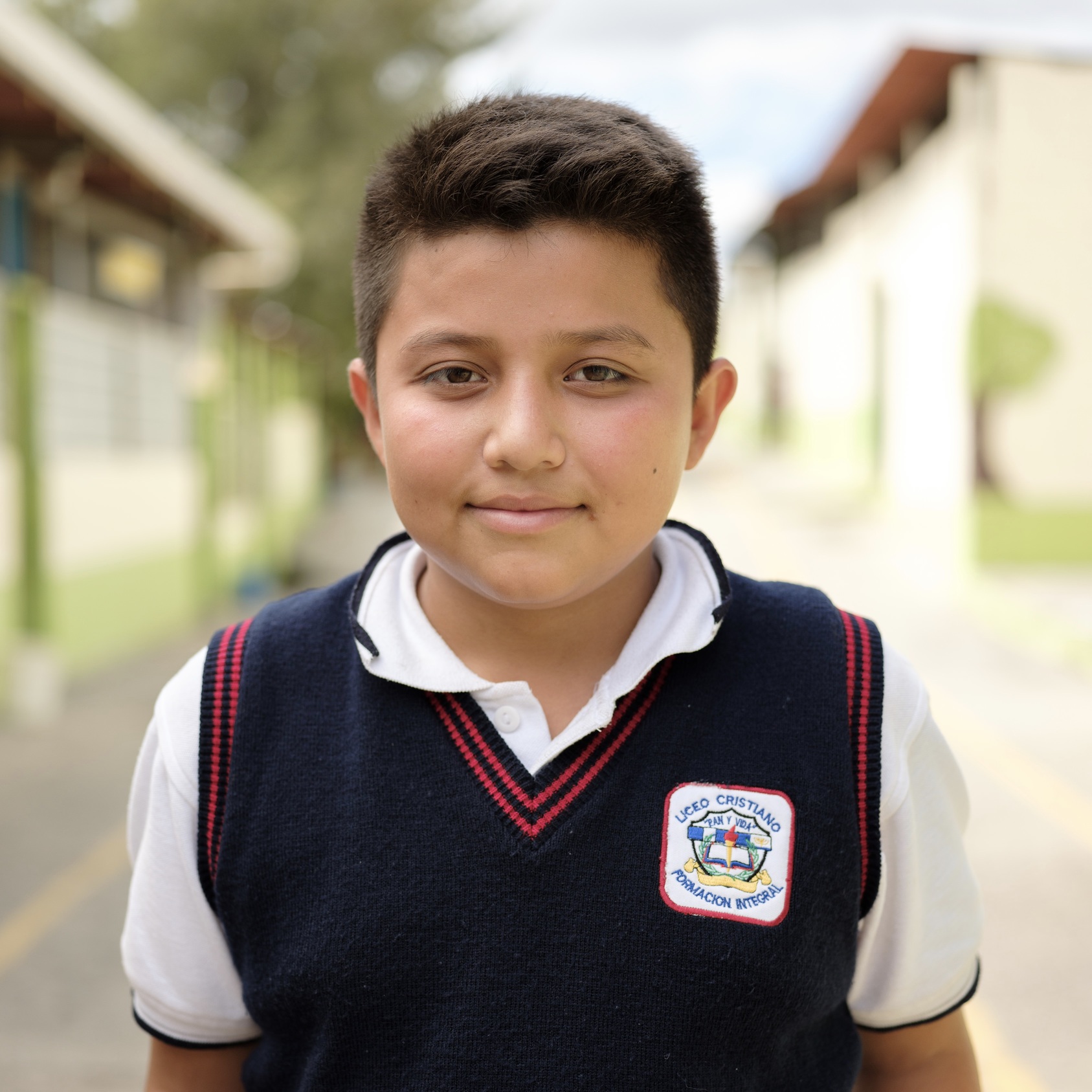 Rodney Alexander Bonilla Girón
Birthday: August 29
Institution: Pan y Vida School - 8th Grade
DK201508BR
I used to say I lived in a pretty typical family with my mother, father, and sister.  Not any more.  Recently, my father abandoned us and left home.  Because he is not here to provide for us, my mother has had to fill that role and get a job to support my sister and me.  Usually she sells street food in order to have a small income.  The economic situation in our home worries me a lot.  To be honest, I often want to drop out so I can get a source of income and help my mother.  She says no.  My mother encourages me not to leave school so I may be a professional someday.
I have been active on the Derek Group since 2016.  I am usually a very happy guy and I have a lot of fun joking around with my friends.  I must admit that I still have some issues with my character.  Being in the Derek Group has helped me to gradually improve, and now I maintain a good relationship with the other boys in the group.  I am also a guy who loves to help and get involved in the activities of the Derek Group, so I never miss an opportunity to help build when a team comes to build in the Paraíso Neighborhood. 
Due to the financial problems my family has been through, I applied for a scholarship.  That is why I want to do my best and get good grades.  It is true that I often feel very depressed because my father abandoned us, but I am turning that pain into a motivation to continue my studies and get my family out of this bleak situation.
Prayer Request:
Rodney asks that we pray for………..